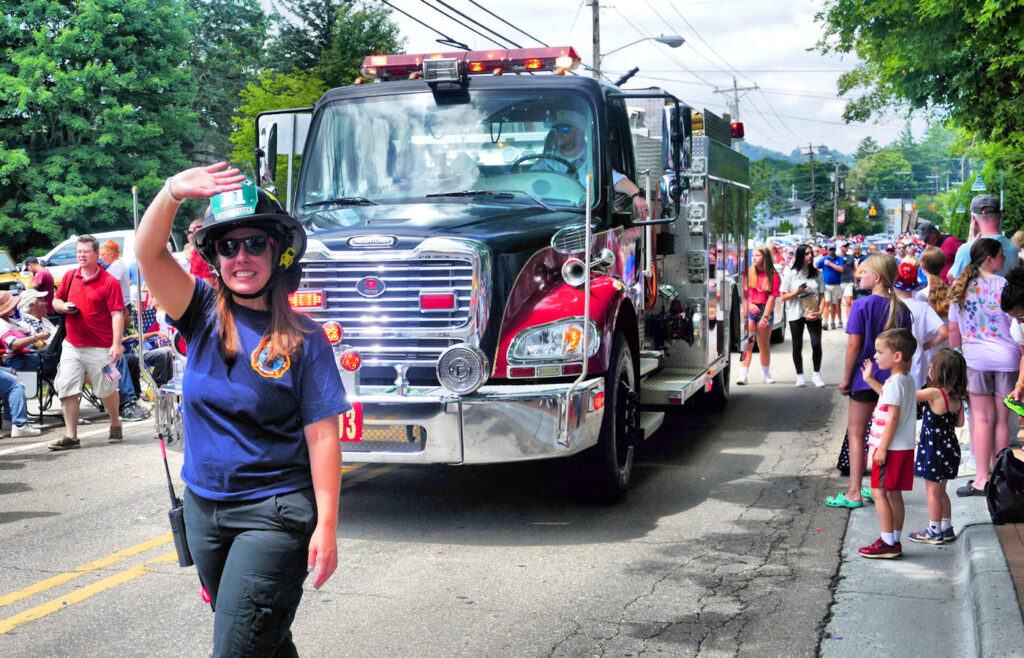 As one of the busiest volunteer fire departments in the high country of North Carolina, Banner Elk Fire Rescue responds to an average of 650 calls a year for both fire and rescue/EMS. Our district covers a large area of northeast Avery County – the second highest county in the eastern USA. The district runs from the north slopes of Grandfather Mountain to the south slopes of Beech Mountain – and includes the ski resort village of Sugar Mountain. Banner Elk is a favorite vacation destination for many, and our district includes some very popular private communities – including Eagle's Nest, Elk River and Diamond Creek. We are surrounded by some of the most rugged and beautiful peaks of the Blue Ridge Mountains, the perfect training ground for our team.
Banner Elk Fire Rescue is currently in the planning stages for a much needed new fire station on Main Street (corner of Culver). We have purchased the land and are in process of finalizing building design. This will probably be a 5-year process, depending on future funding.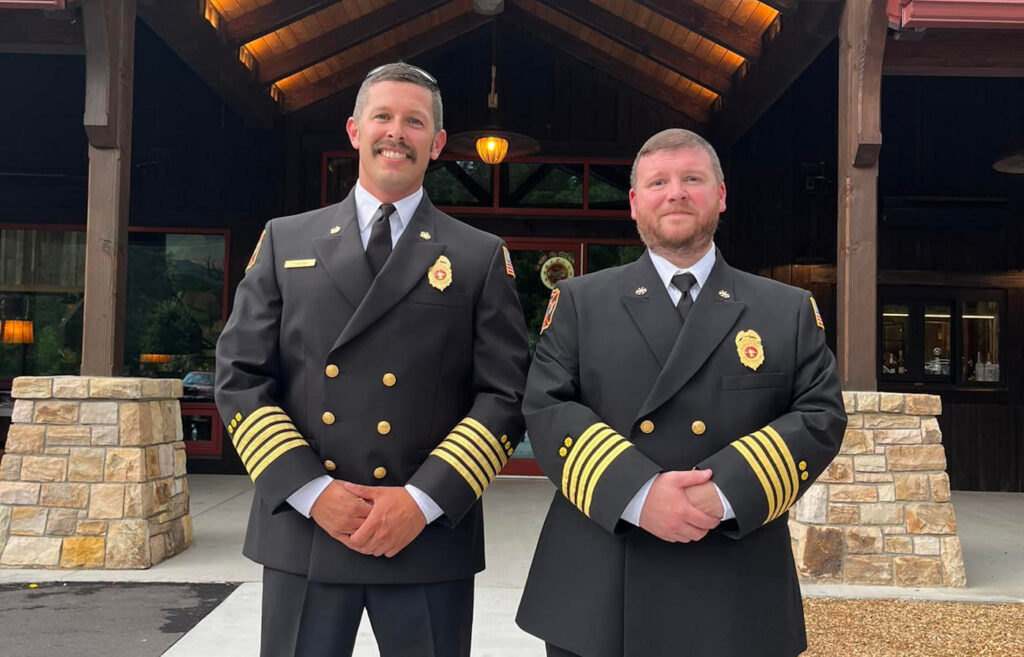 Our current officers include:
Chief Tyler Burr (Left)
Asst. Chief Will Treen (Right)
Captain Ben Isaacs
Captain Teddy Thomas
Lieutenant Erik Burr
Lieutenant Tyler Jones
Sergeant Joe Silver
Sergeant Michael Dick
Our fire department is directed by a Board of Directors: George Wright (President), Ted Thomas (Vice President), Will Treen, Ben Isaacs, Elizabeth Miller.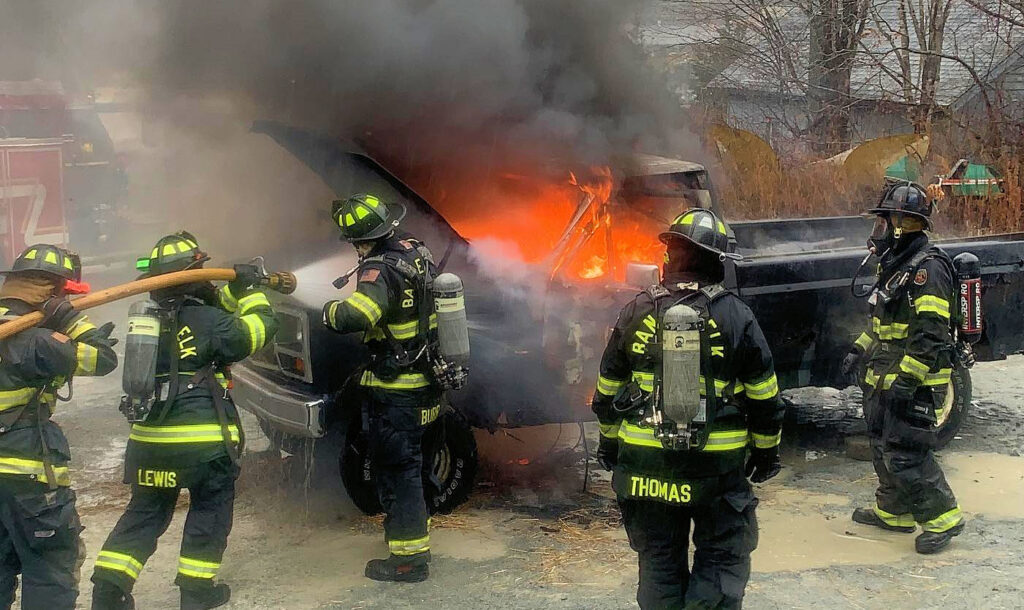 Banner Elk Fire Rescue responded to a total of 681 emergency responses in 2021. The amount of responses certainly has been increasing at a steady pace from year to year. These numbers are sure to grow as the increase of visitors and full time residents continue to climb. They are categorized by the following:
26-Structure Fire Calls
305-EMS/Rescue Calls
129-Alarm Calls
15-Brush Fire Calls
61-Motor Vehicle Accidents
The remainder is compromised of Service Calls, such as cutting trees from roadways, storm and flooding responses, establishing landing zones for medical helicopters, rescuing pets, assisting citizens into their homes and many more.
The town of Banner Elk is just a portion of our coverage area of eastern Avery County. See our map: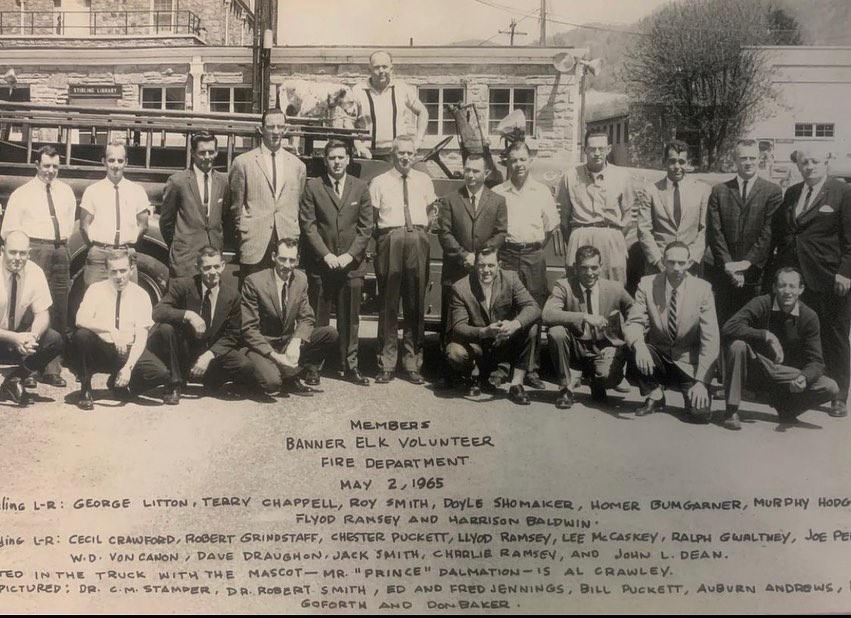 Read about our county partners: Avery County Fire Commission | Avery County Firefighters Association