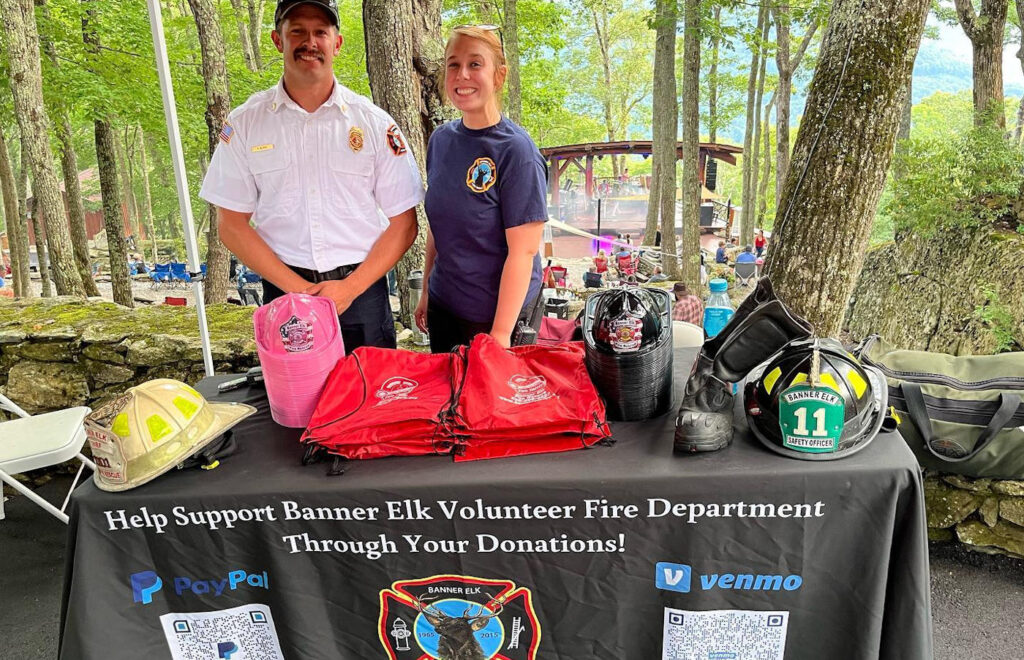 Donate or buy t-shirts and patches. Go to our online store. Also, donate via Venmo.
Our annual fundraisers include the Annual Pie Auction, Boot Drives and Firehouse Fundraiser. We also seek grants from area, state and federal agencies. While the county fire tax covers most operating expenses, we rely on donations and grants for equipment and providing our firefighters the latest in safety equipment and gear.
The Banner Elk Fire & Rescue Foundation is a supporting 501c3.