The volunteer firefighters at Banner Elk Fire Rescue welcomed a long-awaited new member to its fleet. The new Engine 1201 arrived on October 21, replacing the previous 1201 that served many years. It was officially christened with a "Push-In" ceremony with firefighters pushing the engine into its bay for the first time and a blessing by all in attendance.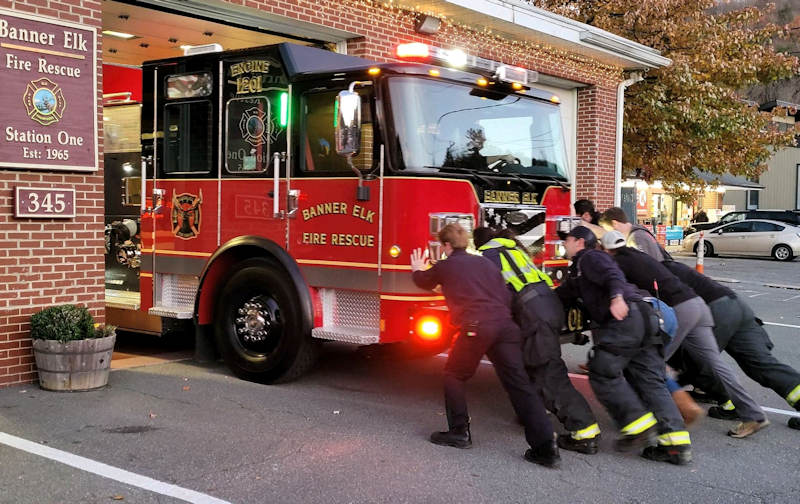 The Push-In ceremony dates back to the early days of fire service in the United States. In the 1800s, horses pulled fire apparatuses to calls. Since the horses were unable to back into the station upon returning, members detached the equipment and pushed it into the bay. The ceremony honors of those early crews.
The new engine has been in the works for two years, including funding, design and manufacturing. It was built by Pierce Manufacturing, the largest fire apparatus company in the world, at their plant in Bradenton, Florida.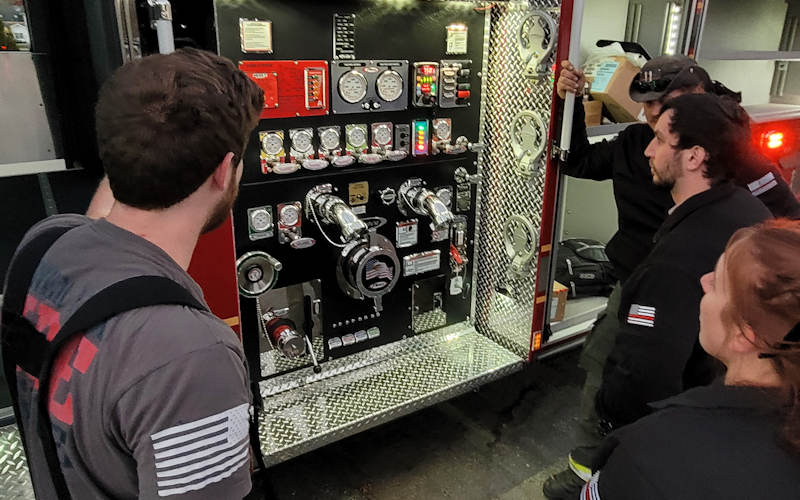 "We designed it to be a 20-year truck for us," says Banner Elk Fire Rescue Chief Tyler Burr. "This will be our main responding engine. It's a tanker/pumper hybrid engine designed to perform a big variety of tasks in a smaller body, so it will be our workhorse."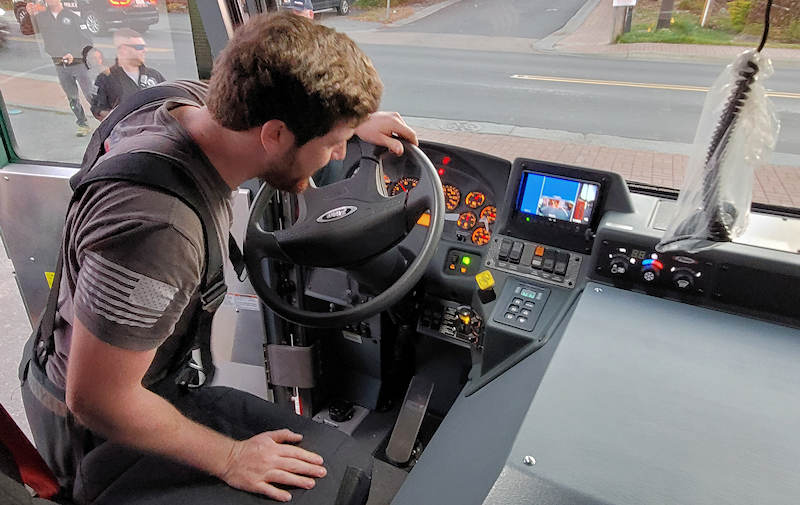 According to Pierce Manufacturing, their Saber custom chassis sets the leading edge in the industry standard. The cab interior offers significantly more room for firefighters, featuring a raised roof transition line moved forward to create a "cathedral ceiling" effect, while a flat floor in the crew cab area provides surer footing. The stair steps are low and offset to function like stairs for easier entry and exit. A one-piece wraparound windshield delivers excellent outward visibility. The Saber chassis offers a medium-block engine with up to 450 hp., while a 50-degree cramp angle offers greater maneuverability along winding mountain roads, steep driveways and cul-de-sacs.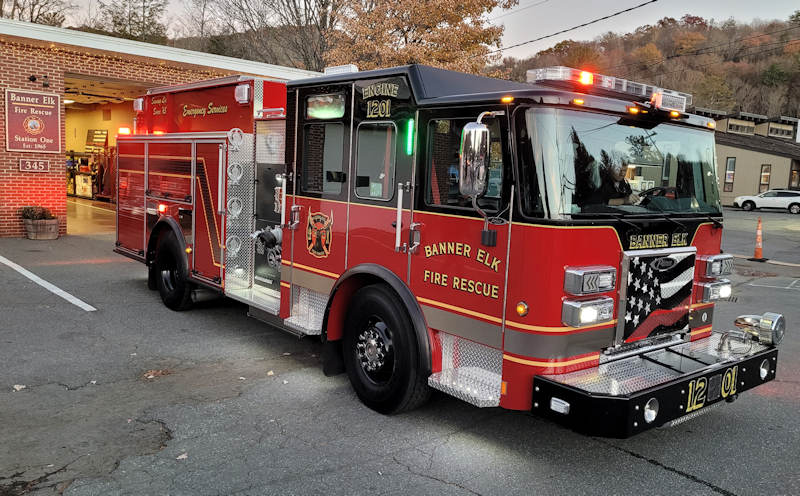 The truck is both a pumper and tanker, carrying 1,000 gallons of water and the capacity to pump 1,500 gallons of minutes from a variety of water sources ranging from hydrants to ponds. The larger cab carries firefighters with many safety features including rollover protection and the ability to riders to communicate via wireless headsets for better call preparation and noise protection.
The price tag of the truck is $515,986. Of that, $450,000 is provided by Avery County Fire Commission and funded by the county fire tax. The remainder was raised from the sell of two older trucks. Additional funds for rescue and firefighter safety equipment have been secured recently with $8,181 raised at the Firehouse Fundraiser in August and a $30,000 High Country Charitable Foundation grant received last week.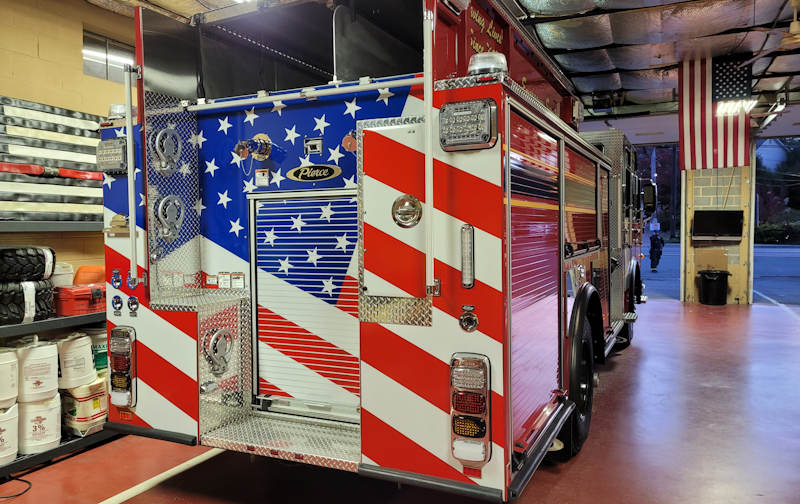 The large Banner Elk Fire District includes the Town of Banner Elk, Village of Sugar Mountain, and areas of Avery County including Elk River, Eagle's Nest, Diamond Creek and Lees-McRae College. Founded in 1965, the station responds to an average of 650 calls a year for both fire and rescue/EMS.